Thünen-Institute of Forest Ecosystems
In addition to its forest ecology research, the Thünen Institute of Forest Ecosystems (TI-WO) has successfully coordinated various nationwide monitoring systems in the forest for many years: Forest Condition Survey, Soil Condition Survey, Intensive Forest Monitoring, Federal Forest Inventory, Wildlife Monitoring System, and the International Cooperation Program Forests (ICP Forests).
Within TI-WO a cross-sectional group was established to investigate the potential and application of remote sensing technologies to answer various questions related to forests. In the field of forest inventories, the integration of remote sensing data for the federal forest inventory with small area estimators is currently being implemented. Furthermore, possibilities of using drones in the field of forest monitoring are intensively investigated on own test areas. This includes damage detection as well as the spatial representation of phenological phases. The institute is an active member of the Working Group on Forest Aerial Photo Interpretation (AFL).
Thünen Institute of Forest Ecosystems
Alfred-Möller-Straße 1, Haus 41/42
16225 Eberswalde
Phone: +49 3334 3820 300
Fax: +49 3334 3820 354
www.thuenen.de/en/wo/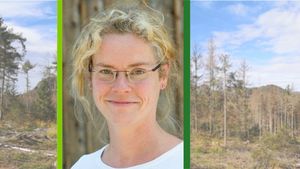 Dr. Katja Oehmichen
katja.oehmichen@thuenen.de
Phone: +49 3334 3820 360
Work Task: • Project lead, scientific coordination (WP 1) • Technology and knowledge transfer (WP8) • Compilation and synthesis of results • Publication activities • Public relations (WP11)
Niklas Langner
niklas.langner@thuenen.de
Phone: +49 3334 3820-345
Work Task: • Establishment of IT infrastructure (WP2) • Processing and evaluation of remote sensing data (WP3) • Implementation of damage detection workflows (WP4 & 5) • Technology and knowledge transfer (WP8) • Presentation of results (WP9) • Compilation of results and publication activities (WP11)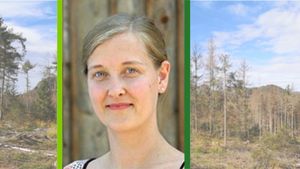 Lea Henning
lea.henning@thuenen.de
Phone: +49 3334 3820 313
Work Task: Project coordination and public relations (WP1) • Elaboration of validation concept and development of validation database (WP7) • Technology and knowledge transfer (WP8) • Compilation of results and publication activities (WP11)